This weeks photo challenge at i heart faces is "jump for joy" and can feature up to 5 of your favorite jumping photos.
I immediately knew which photos that I would use for this.
My brothers kids were staying with us last summer while they were visiting Texas and I had to keep them preoccupied.
With the temperature being close to a million degrees, there was really only one thing that they wanted to do!
So there was a lot of jumping going on at our house last summer!
Here are 5 of my favorites!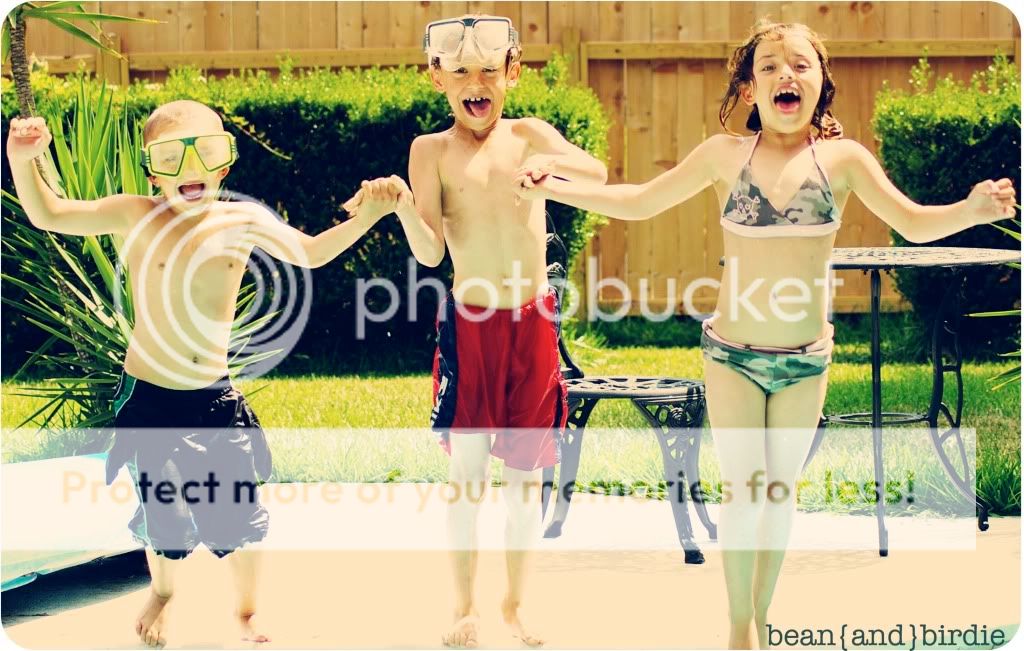 "Jump on 3"
The oldest in the middle was going to count to 3 and then jump. Little did his brother and sister know, he had other plans!
"Cannonball"
Of course there were tons of cannonball competitions!
"Crazy Cameron"
Setting the stage for the little guys, Cameron had to do some crazy stunts!
"Amazing Amelia"
Not to be outdone, Amelia did her own sort of cannonball, assisted by daddy of course! She looks like she is crying but, she was squealing with delight!
"Sophie the Flying Fish"
Sophie even got in on the action! I love this picture! It looks like Sophie was jumping out of the water rather than into it!
That was fun!
Check out all the joyous jumping pictures this week at i heart faces.